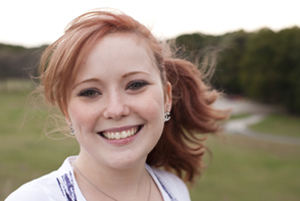 Community Care for Kids provides services to emotionally and behaviorally challenged kids who are not able to live at home, but who are capable of functioning in a home environment with extra support. With the help of caring, trained caregivers in the community, the program provides therapeutic foster care that is individualized to the youth's specific needs. The goal is to enhance the youth's ability to live in a community/family setting by working with the youth's team and community partners in order to stabilize behaviors and reunite the youth with family, or successfully transition to independent living.
---
The Community Care for Kids program provides family-based residential care, with a focus on specialized behavior modification for each individual child. With the help of caring, trained "professional parents" in the community, the program helps the kids, who are not currently in the child welfare system, to stabilize their behavior so that they can live successfully in a family setting and not be moved into foster care or a residential treatment facility. However, if more intense treatment is necessary the program helps the kids adjust to that level of care.
Working in partnership with care management organizations, the goal is to help the kids transition to more or less restrictive home environment, This may be reuniting with family, moving to a foster home, or moving to a treatment facility, depending on where they are coming from. The program also provides community care for those children who are currently in residential treatment facility, but are ready to move to a less restrictive home in the community with a family.
Crossroads provides our host families with intensive support and assistance on a 24/7 basis. All homes are licensed as treatment homes, receiving ongoing training to continually advance their knowledge, skills, and abilities.
Treatment parents and host families are always needed to help these youth adjust in a community setting. Find out more about becoming a treatment parent.
Make a difference in the life of a young person by temporarily sharing your home and welcoming them into your family.
Treatment Home Coordinator

Program Contact Information

Phone: 609-880-0210 • Fax: 609-880-0230