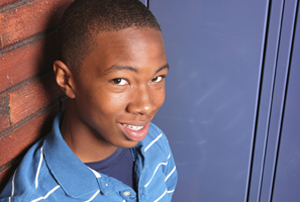 Flexible Solutions provides emotionally disturbed youth, in the child welfare system, immediate placement into short-term residential care, in an emergency situation. With the help of trained caregivers in the community, the program provides family-based residential care that is individualized to the youth's specific needs.
---
Flexible Solutions provides temporary community-based homes to youth with emotional and behavioral challenges, 5- to 21-years-old, who are in the child welfare system and need short-term placement out of their current environment. The specialized foster care settings with "host families" offer daily care and supervision, along with management services and access to medical care and other needed services.
The goal is to provide the youth a safe home environment, helping to stabilize the youth's behaviors and their ability to live in a family setting. The short-term placement may lead to foster care, residential treatment home, or health facility depending on the youth's needs.
Flexible Solutions also provides an emergency placement opportunity for Atlantic County youth as an alternative to detention.
Emergency placement for no longer than three days can also be provided to children in the child welfare system.
Treatment parents and host families are always needed to help these youth adjust in a community setting. Find out more about becoming a treatment parent.
Crossroads provides our host families with intensive support and assistance on a 24/7 basis. All homes are licensed as treatment homes, receiving ongoing training to continually advance their knowledge, skills, and abilities.
Make a difference in the life of a young person by temporarily sharing your home and welcoming them into your family.
---
Program Contact Information

Phone: 609-880-0210 • Fax: 609-880-0233