Tony, Rutgers University Student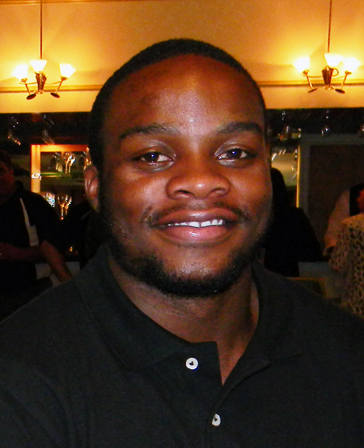 Tony A. Conover is a former Crossroads youth and is now a full-time student at Rutgers, The State University of New Jersey, Class of 2012. He is also the Rutgers University Chapter President of the NAACP, NJ Youth & College Division, President, and National Youth Work Committee member.
He is an inspiration to many. Tony on his Crossroads experience and where he is today:
"When I first entered Crossroads I lacked a lot of the basic essentials that most youth were learning: money management, time management, proper decision making, independent living skills, etc. As much as I wanted to believe that I was ready to take on the real world, I was gravely mistaken. Coming into college, I was on a course set for failure had it not been for influential and helpful individuals such as Ms. Juanita Henry and the Just For You Program that helped mold the frame for what I am continually filling as my legacy. She helped me get into cooking class, set up a real checking account, manage my school schedule properly; you name it, she tried to provide the resources for it.
Now, in my senior year, as I get ready to embark on another echelon of life, I can look back and say that people that I've met through Crossroads, such as Ms. Juanita Henry, or Mrs. Sandra & Dr. Peter Klugman, and especially my former case worker Albert Swindle, have all helped lay down the mold for me to place the bricks of success in front of me."