Our Friends and Supporters
In today's economy everyone realizes the importance of giving back. We are proud to have strong and dedicated groups of local and national business partnerships, corporate and family foundations, civic and church groups, and individuals who are independently motivated to help our ongoing mission. These affiliations assist our tireless efforts to serve youth by supporting our mission and strengthening our roots in local communities.  We are grateful for all of their contributions.
Corporate Partners
Our corporate partners offer Crossroads Programs several tools to help us in our mission including financial funding, visibility through networks of employees, as well as general corporate know how. In return, Crossroads Programs hopes that we provide our corporate partners a greater connection with the community, as well as the benefit of knowing they have done something to improve the life of those less fortunate. Our corporate partners support Crossroads Programs in a variety of ways including through monetary donations, organizing employee volunteer days, providing in-kind gifts, and sponsoring community events.
Company Volunteers
Jet Fresh, Liberty Mutual, Geico Volunteers, Bowman and Company, BB&T, Levi Strauss & Co, Keller Williams Realty, Kohl's, McGuire Air Force Base, Target
Corporate Foundations
SJ Holman Foundation, Subaru Foundation, Bank of America Charitable Foundation, Beneficial Bank Charitable Foundation, David and Marilyn Krupnick Foundation, PNC Bank Foundation, PSE&G, TD Charitable Foundation, Horizon Blue of NJ Foundation
Local Businesses
ARI Fleet, Liberty Bell Bank, Dan Higgins Wood Flooring, Father and Son Flooring, IKEA, GAW Associates, Joe Smolarski & Son Plumbing & Heating, Holman Automotive, Belton Associates, Fulton Bank, Eckenhoff Shoprites, Radwell International, Sam's Club, Lowe's, TD Bank, Tri-Boro Paving, Beneficial Bank, Wal-Mart, Bevan Security Systems, Wegman's Food Markets, Home Depot, WaWa, Titan Technologies, Lammey & Giorgio
Community and Family Foundations
Alice Shaver Foundation
Brownrigg Charitable Trust
Burlington County Bar Association
Camden Home for Children and SPCC
Dorothy & Milton Sarnoff Raymond Foundation
Ellis Family Foundation
John E Kostic Memorial Foundation
Messner Foundation
Our Volunteers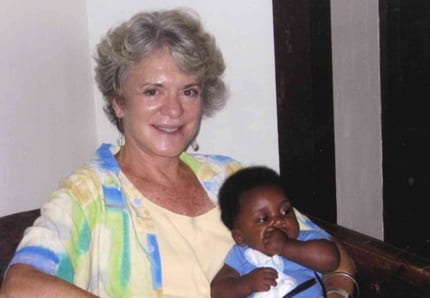 Crossroads Programs appreciates the many community supporters whose contributions help our youth feel successful, valued, and respected.
Individuals and Families
Heather Costanza
Sandra Klugman
The Klym Family
The Lynch Family
The Powell Family
Michelle Bowen
Civic Groups and Schools
Burlington County Institute of Technology
Delta Kappa Gamma – Eta Chapter
Girl Scouts of Southern and Central New Jersey
Lumberton Leas
Warm Up America – Betty
McWilliams & Friends
Churches and Religious Groups
Calvary Presbyterian Church of Riverton
Epworth United Methodist Women
Medford United Methodist Women
Presbyterian Church of Burlington
Saint Paul United Methodist Church Unitarian
Universalist Church in Cherry Hill
Wesley United Methodist Church
Businesses
2nd Air Fueling Squadron – McGuire
AFB NJ Burlington Press
Cargill Keller-Williams Realty
Kohl's
Remington & Vernick
Target
TD Bank
Waste Management
Affiliations
Understanding that collaboration and cooperation are the best means to cost effectively and comprehensively achieve our mission of enabling homeless and at-risk youth to lead healthy and productive lives, Crossroads Programs partners with many organizations to help ensure that the best, most comprehensive services are provided to the youth in New Jersey.
United Way of Greater Philadelphia and Southern New Jersey The United Way of Burlington County is an independent, volunteer-directed organization dedicated to meeting the health and human service needs of the people who live in Burlington County, New Jersey.
New Jersey Alliance for Children, Youth and Families The New Jersey Alliance for Children, Youth and Families is a membership organization which represents agencies serving "at risk" abused, neglected or otherwise vulnerable children living in group homes, residential treatment centers, shelters.
Foster Family-based Treatment Association The Foster Family-based Treatment Association (FFTA) is an agency-led organization of treatment foster care providers established in 1988 with an initial purpose of defining and refining Treatment Foster Care practices.
New Jersey Department of Children and Families The New Jersey Department of Children and Families provides various services for children and families to ensure children's safety, permanency and well-being.
Chambers of Commerce

Burlington County Regional Chamber of Commerce
Website Link: http://www.bcrcc.com/
Active Participants of the Non-Profit Leadership Council and Human Resources Council

Chamber of Commerce Southern New Jersey
Website Link: http://www.chambersnj.com
Active Participant of the Non-Profit Committee